3D laser cutting
VDL Belgium's machinery includes the following machines that enable simple and difficult 3D laser cutting issues. These machines (tube laser) make it possible to laser tubes in various ways.
3D Tube Laser LT8.10
With our new 3D tube laser machine, VDL Belgium opens doors for new and existing customers.
The vast majority of materials with good conductivity can be cut. The 3kW fiber laser source makes it possible to cut accurate products at high speed.
The machine is equipped with an automatic loading station. In addition, it is also possible to process single tubes, tubes or profiles of another product between large series, without this having a major influence on the total set-up or production times.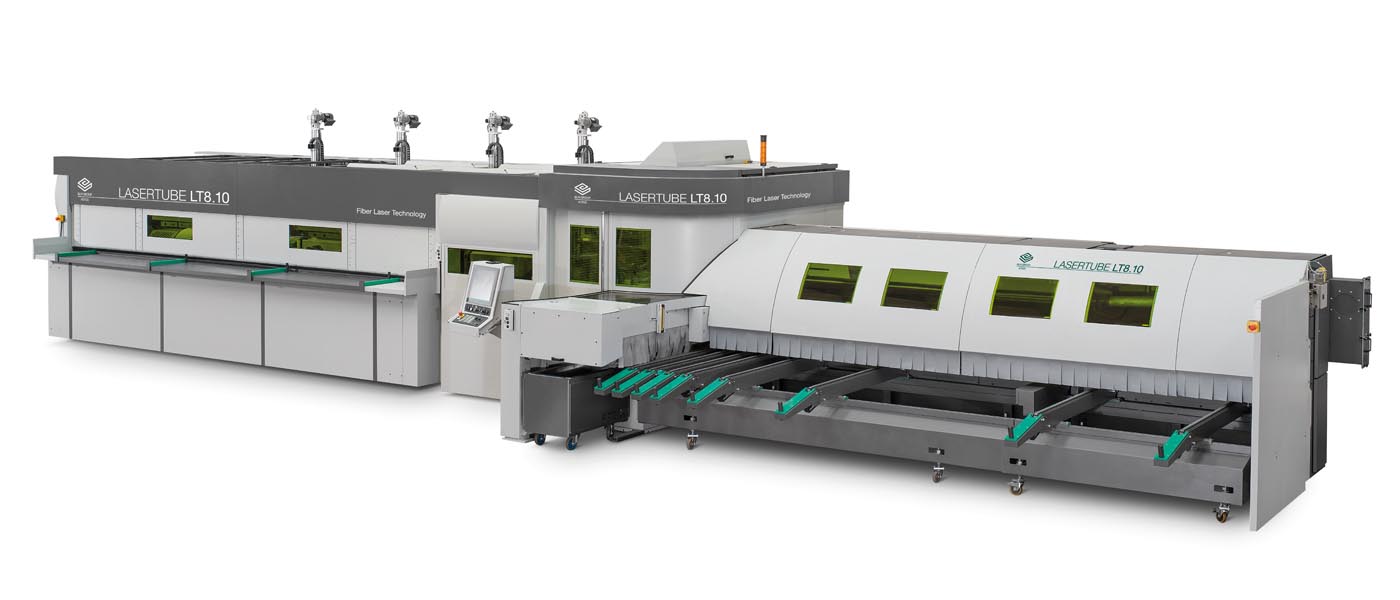 3D-tube laser (5 axis) LT-Free
The modern machinery of VDL Belgium has recently been expanded with a second BLM 3D laser machine for laser cutting of tubes, structures and sheet metal parts or of very complex applications.
This laser is equipped with a double robot loading station or optional double available pallet table.